The 2022 Subaru Love Promise Customer and Community Commitment Award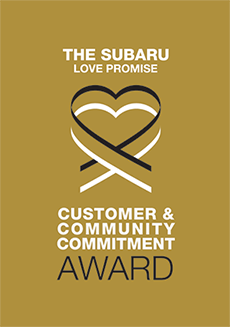 We've been nationally recognized for our dedication to our customers, our community, and the Subaru Love Promise.
We're honored to receive the 2022 Subaru Love Promise Customer and Community Commitment Award. This award nationally recognizes elite Subaru retailers who provide an exceptional customer experience at every interaction with Subaru. These retailers have also demonstrated an outstanding commitment to supporting passions and causes in their local communities in important areas such as the environment, community, health, education, and pets.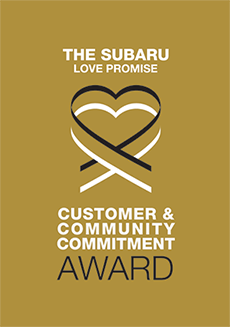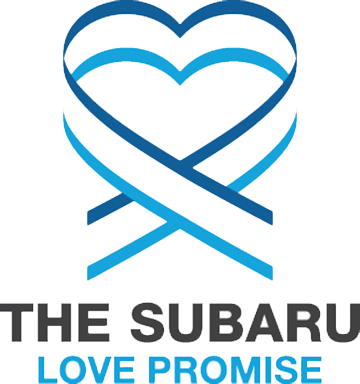 What is the Subaru Love Promise?
Subaru and our retailers believe in making the world a better place and the Subaru Love Promise is our vision of respecting all people. This is our commitment to show love and respect to our customers and to work to make a positive impact in the world.
How is Grand Forks Subaru dedicated locally to the Love Promise?
Our Love Promise can be seen in various partnerships with local charities and non-profits. We're grateful for the opportunity, not only to be a part of our community, but to serve it as well.
Humane Society, Circle of Friends Animal Shelter, Journey Home Animal Shelter
Downtown Development Association, Grand Forks Parks & Recreation
Lake Agassiz Elementary School, Winship Elementary School, Lewis & Clark Elementary School, Valley Middle School, Riverside Christian School
Meals on Wheels/Grand Forks Senior Citizen Center, Northlands Rescue Mission, United Way Backpack Program/Kidz Closet, Disabled American Veterans and American Heroes Outdoors, Shop with a Deputy Program/Northern Valley Law Enforcement Memorial
Make-A-Wish, Altru Cancer Center/Leukemia & Lymphoma Society and Hospice of the Red River Valley, The Sunshine Home, Hope, Inc. , American Foundation for Suicide Prevention
Love Promise Stories from Grand Forks Subaru
Subaru and Grand Forks Subaru believe in making a positive impact on the communities in which we live and work. We uphold that belief through our Love Promise Community Commitment. Every month, we select inspiring stories from customers and partners from around our area who strive to support our collective commitment and feature them here
Thanks from Lake Agassiz Elementary - LeeAnn M
This fall, Lake Agassiz Elementary was privileged enough to receive six boxes of school supplies delivered by our local Grand Forks Subaru. The kindness and generosity of this gift was felt by all. Our students were jumping out of their seats, clapping and cheering in excitement. In addition, through their partnership with AdoptaClassroom.org, six teachers had the opportunity to purchase items for their classrooms. This generosity supports both our teachers and the families of our community. These valuable tools and materials help our amazing teachers provide high quality education for our students. Thank you!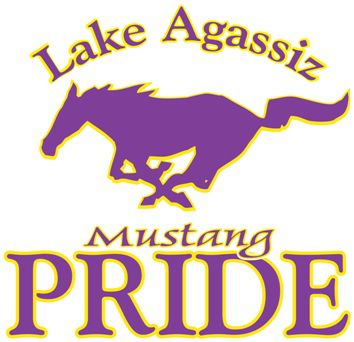 ---
A Drive to Save Lives - RENEE B
We hosted our first ever blood drive with our local blood bank, DakMinn Blood Bank. It was a success! Their staff was wonderful to work with and their passion to help save lives through blood drives is contagious! We learned a lot about how the whole process works, the urgent, critical need for blood, and the importance of donating.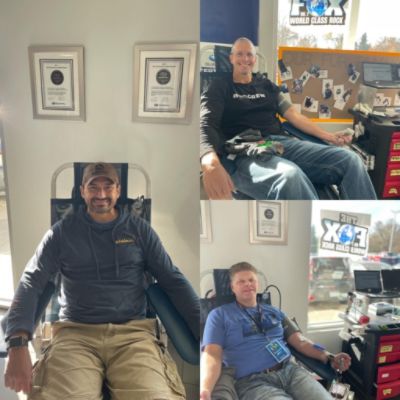 ---
Subaru Loves Pets - Megan R
Journey Home Animal Rescue is so thankful for Grand Forks Subaru's support of our local rescue! Journey Home Animal Rescue is a 100% volunteer foster based rescue out of the Grand Forks area. Since 2019 we have been able to help over 5,000 animals to safety. Meet & Greets like the one we hosted at Subaru in October our huge for us. A dozen wonderful pups and a couple of sweet kittens were able to meet some potential adopters! A few even received applications after the meet and greet and four have already been adopted. A rescue without a physical shelter still has a lot of love to give but having welcoming businesses like Subaru with a similar mission to ours is beyond appreciated. Subaru Loves Pets and Our Pets Love Subaru. Thank you for helping our furry friends find their forever homes.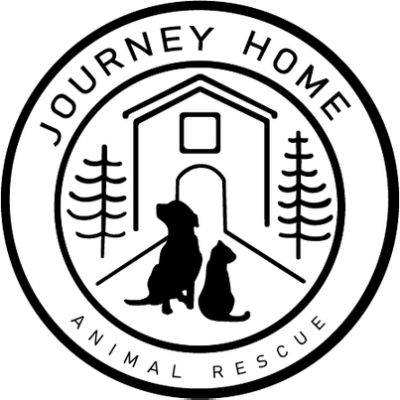 ---
Jennifer & Alibi - RENEE B
Over the summer, we had a sweet little girl reach out looking for sponsors for her barrel racing. How could we say no!! She was so polite and sweet, we couldn't say yes fast enough. Recently in the mail, we received a packet of pictures. Jennifer was so kind to send us photos of her and Alibi's barrel race. What a wonderful surprise. Thank you, Jennifer. We look forward to a continued friendship.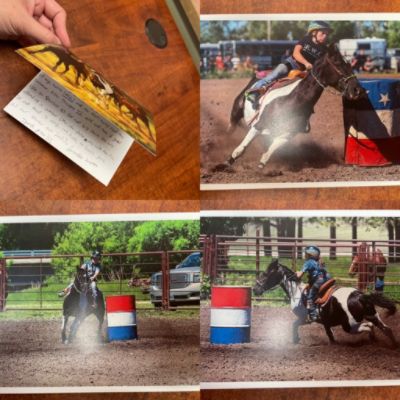 ---
Subaru Loves Pets - RENEE B
Grand Forks Subaru had one of multiple events this past weekend! Journey Home Animal Rescue did a "Town Square Takeover" meet and greet with some adoptable dogs and cats. Grand Forks Subaru was there to support JHAR as a part of our Subaru Loves Pets Promise. We are looking forward to our next event! #morethanacarcompany #grandforkssubarulovespets #subarulovespets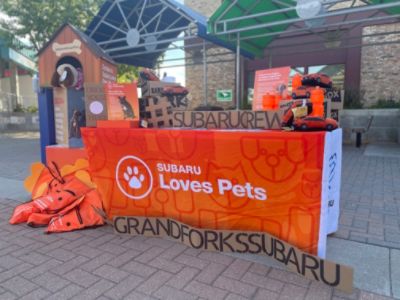 ---
Cleaning up the City - RENEE B
We had another successful "downtown cleanup day!" with our Downtown Development Association. They needed some help cleaning up the town square to get ready for this week's Pep Rally. So...Grand Forks Subaru rallied to help clean for the Rally! We maybe had a little fun along the way getting creative with photos.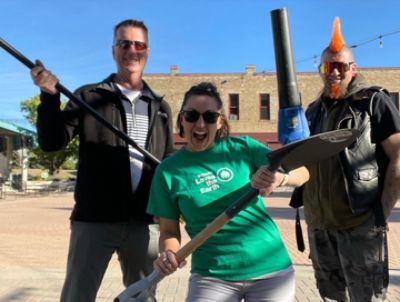 ---
Hope, Inc. Adaptive Sports and Recreation - Michelle B
Grand Forks Subaru chose Hope, Inc. Adaptive Sports and Recreation as their 2021 Subaru Share the Love Event local charity, and Hope, Inc. once again will be Grand Forks 2022 Subaru Share the Love Event local charity. Hope, Inc. provides sport and recreation for individuals (children and adults) and families with mobility challenges. Hope, Inc. believes that everyone at every mobility level deserves the chance to have fun. Hope, Inc. started in 2005 with five families, and as of September of 2022, they have grown to 180 families! Grand Forks Subaru learned of Hope, Inc. through a high-school classmate of Owner/Dealer Principal, Matt Bredemeier. Matt's high school friend, Wayne Riley, has a son who was paralyzed at a young age from the waist down while sledding down a hill in the wintertime. The Riley family learned of Hope, Inc., and wanted their son to be afforded the opportunity to continue to play sports, have fun and be a part of a team. Their son, Luke Riley, is now 15 years old, and plays sled hockey, baseball and soccer through Hope, Inc. The kids play in sports tournaments throughout the Upper Midwest. The adults play in sports tournaments nationwide. The ability for parents to play alongside their children is one of the greatest parts of Hope, Inc. Grand Forks Subaru presented Hope, Inc. with a Subaru Share the Love Event check totaling almost $13,000. Grand Forks Subaru also donated another $5,000 on top of that. The City of Grand Forks' population is around 50,000 people, so we feel that amount of money for this size of a town is a blessing. Here are a few items that the Subaru Share the Love Event funds were able to provide: Volunteer Adaptive Ski Instructor Season Passes: $1,800.00 Adaptive Ski Sled: $5000.00 Ice Rink Rental, $120/hour, entire season, $15,000.00 Gym Rental for Wheelchair Basketball, $25/hour, 12 weeks, $450.00 Meeting Space for Women's Group & Art Club, $25/hour, monthly sessions, $1200.00 Grand Forks Subaru employees were also honored to be a part of the check presentation. The employees love being a part of not only the check presentation, but also they love interacting and getting to know the people whom the charity benefits. Our employees are awesome! They are always excited to take part in fun events/activities involving our local charity. Hope, Inc. had a sled hockey game at one of our local Grand Forks hockey arenas, and some of our employees joined in on the sled hockey fun! Hope, Inc. uses the monetary contributions they receive to pay for the adaptive equipment used by the children and adults, to help the families pay for their traveling expenses to/from the sporting events and tournaments, and for other expenses related to empowering children and adults to achieve their full potential. Grand Forks Subaru is proud to be a "Dreammaker" sponsor for Hope, Inc. We were impacted by the children and families involved with Hope, Inc. To hear their individual stories of adversity and challenges they have had to face either through a birth defect, injury, or disease has been truly inspiring to all of us here at Grand Forks Subaru. We were so touched by what Hope, Inc. stands for and what they provide to children and families; that is why we decided to choose Hope, Inc. for the second year in a row for our 2022 Subaru Share the Love Event. We are hoping this year we will be able to present them with an even bigger check than last year. We want to help as many children and families as possible so that their financial burdens are lifted. All they need to focus on is having fun participating in whatever sport/activity they choose. Due to their disabilities, at times these children are ridiculed or bullied. Hope, Inc. is a place where these kids can be themselves, play a sport/activity with other kids who are going through the same obstacles, have the ability to participate with their parents and/or siblings, and give them a sense of inclusion and positive self-worth. Grand Forks Subaru cannot wait to see how big the check is going to be in January of 2023!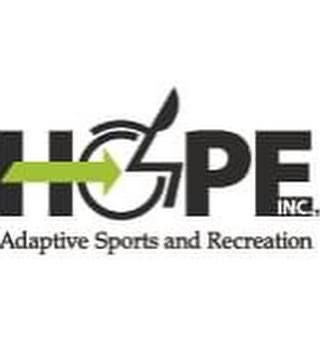 ---
Stuffing the Trunk to End Childhood Hunger - Carly T
Grand Forks Subaru "Stuffed the Trunk" to help end childhood hunger in the Greater Grand Forks Community. On September 22nd, Grand Forks Subaru hosted a Day of Giving to collect food donations for United Way's Backpack Program. They collected and donated 1,060 nonperishable food items. Allowing United Way to pack 106 bags of food to help feed low-income students in the community. United Way's Backpack Program provides bags of food in low-income students' backpacks to feed them for the weekend. This school year, over 600 students will receive six meals, two drinks and two snacks through the Backpack Program every week. The program serves students in the East Grand Forks School District, East Grand Forks Head Start Program, Grand Forks Head Start Program, Larimore Elementary School, and the SAIL Program through the Grand Forks Public School System. Thanks to generous partners like Grand Forks Subaru, we are ensuring no child goes hungry over the weekend. To learn more about the Backpack Program visit givegfegf.org/backpack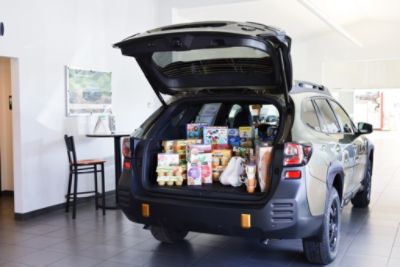 ---
Day of Giving - RENEE B
We had the pleasure of hosting our second annual United Way Backpack Program event. We are humbled at the outpouring of donations and support we had. Our local UW has multiplied their generosity by providing meals to seven schools and 650 kids this year. We couldn't do it without the help of our wonderful community. THANK YOU! #morethanacarcompany #morethanadealership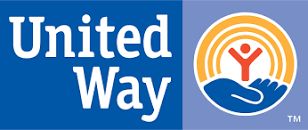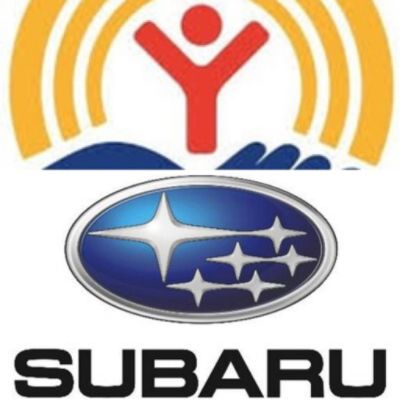 ---
Subaru Loves Learning - RENEE B
Words can not express the gratitude, humbleness, and excitement this year's students expressed during our box delivery. We are so thankful to Lake Agassiz Elementary for letting us share this amazing event with them. #subaruloveslearning #grandforkssubaruloveslearning #morethanacarcompany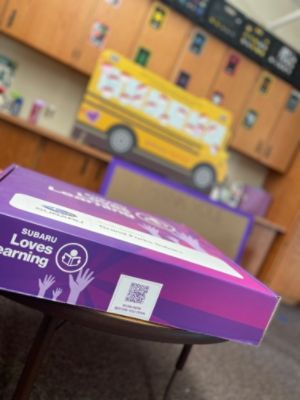 ---