The 2023 Subaru Love Promise Customer and Community Commitment Award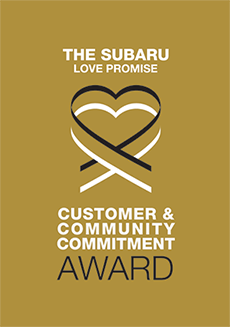 We've been nationally recognized for our dedication to our customers, our community, and the Subaru Love Promise.
We're honored to receive the 2023 Subaru Love Promise Customer and Community Commitment Award. This award nationally recognizes elite Subaru retailers who provide an exceptional customer experience at every interaction with Subaru. These retailers have also demonstrated an outstanding commitment to supporting passions and causes in their local communities in important areas such as the environment, community, health, education, and pets.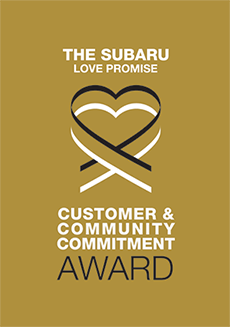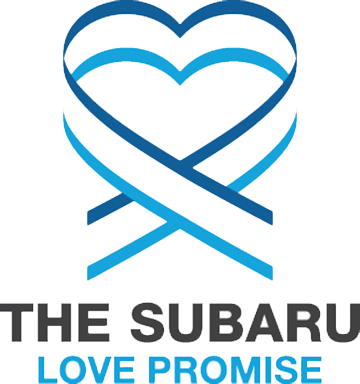 What is the Subaru Love Promise?
Subaru and our retailers believe in making the world a better place and the Subaru Love Promise is our vision of respecting all people. This is our commitment to show love and respect to our customers and to work to make a positive impact in the world.
How is Grand Forks Subaru dedicated locally to the Love Promise?
Our Love Promise can be seen in various partnerships with local charities and non-profits. We're grateful for the opportunity, not only to be a part of our community, but to serve it as well.
Humane Society, Circle of Friends Animal Shelter, Journey Home Animal Shelter
Downtown Development Association, Grand Forks Parks & Recreation
Lake Agassiz Elementary School, Winship Elementary School, Lewis & Clark Elementary School, Valley Middle School, Riverside Christian School
Meals on Wheels/Grand Forks Senior Citizen Center, Northlands Rescue Mission, United Way Backpack Program/Kidz Closet, Disabled American Veterans and American Heroes Outdoors, Shop with a Deputy Program/Northern Valley Law Enforcement Memorial
Make-A-Wish, Altru Cancer Center/Leukemia & Lymphoma Society and Hospice of the Red River Valley, The Sunshine Home, Hope, Inc. , American Foundation for Suicide Prevention
Love Promise Stories from Grand Forks Subaru
Subaru and Grand Forks Subaru believe in making a positive impact on the communities in which we live and work. We uphold that belief through our Love Promise Community Commitment. Every month, we select inspiring stories from customers and partners from around our area who strive to support our collective commitment and feature them here
Subaru Loves to Help - RENEE B
This year, along with other Subaru retailers, Grand Forks Subaru donated socks to their local homeless shelter. We even had a few employees and customers donate extra goods! We are blessed to live in a community that comes together for others in their time of need. It's just one way Grand Forks Subaru is #morethanadealership and how Subaru is #morethanacarcompany.
---
Happy Camper Coffee - Stephenie S
We are a mobile coffee camper that started in October of 2022! I've dreamt for many years of owning a coffee shop. Coffee has been important to me and my family for years. I love how coffee brings people together for great conversations and quality time! I had looked into opening a physical location a few years ago, but then was recruited to work for a larger coffee coffee. Thankfully that timing happened because COVID-19 happened shortly after! Once I had been working as a manager in coffee for a couple years it came back on my heart to open my own shop. I wanted to be different and loved the idea of having mobility. We looked for an old camper that we could renovate and turn into a mobile coffee shop. It took a few months to renovate our old 1971 Trailblazer camper into what it is today, but we are so happy with how it turned out! We called it Happy Camper Coffee for many reasons, but simply put we liked the positivity it gave off! We have a Happy Camper Steve on our front door as a way to remember and recognize my dad. He passed away in 2018 and he had probably the biggest love for coffee out of all of us! We had talked about this dream of mine before he passed, so this way I get greeted by "Steve" every morning! We are all about supporting other local businesses, we want to have quality + consistent coffee, and have great connections with people! If we can brighten your day while you visit the camper we did it right. Simply put, we love coffee and love people! We are so grateful to be part of this community and for all the support we've received so far! We loved getting to set up outside of Subaru/Kia! Renee was incredible to work with and organize with! A lot of the crew came out and supported us. Renee even hand delivered some of their incredible popcorn to me! We loved our experience at Subaru and the friendliness of their entire team! Thank you!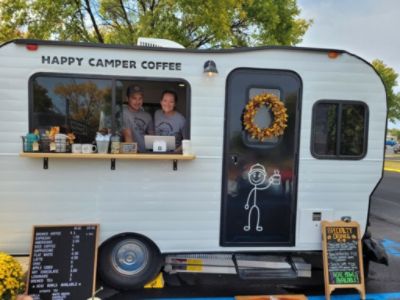 ---
Christmas 2022 - RENEE B
Another way Grand Forks Subaru shows it's #morethanacarcompany and #morethanadealership is by celebrating together! This year's Christmas party was another successful, fun, fulfilling evening. We truly do have the best of the best and are very much a family.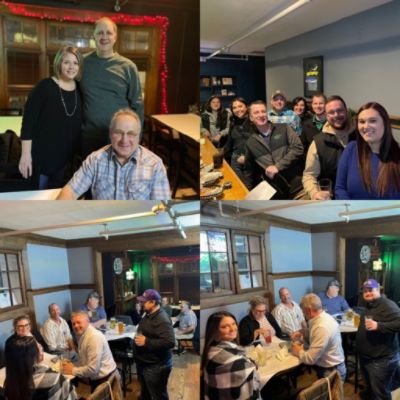 ---
Treats by the dozen! - RENEE B
Today we hosted another up-and-coming local business. (It's kind of our thing!) "That Protein Place" popped up shop on the showroom floor to treat us with protein packed treats such as: puppy chow and cereal flavored crispy squares. She offers a wide variety of protein packed goods available for purchase online or through some of our fantastic local businesses. She just started the business in November and is already seeing steady growth. We are rooting for her continued success. #morethanacarcompany #morethanadealership #grandforkssubarucares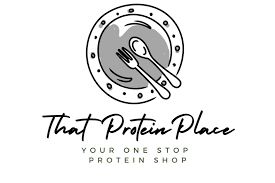 ---
The Camper that could! - RENEE B
We had the pleasure of hosting an up-and-coming coffee company. "The Happy Camper Coffee" is a newer company that sets up their coffee camper at different local businesses around town. They offer a variety of goods. Coffee, specialty coffee, hot cocoa, teas, cider, and acai bowls. Let me tell ya, these big-name coffee houses better prepare for a fight. The Happy Camper Coffee packs a mean punch! They generated some positive buzz around the dealership and gained multiple new regular customers! Stay caffeinated my friends! #morethanacarcompany #morethanadealership #grandforkssubarucares #supportlocal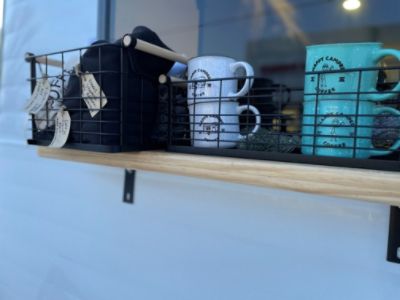 ---
Adopt a Grandparent - Mandy M
Through my company, I decided to put together "Adopt a Grandparent" during Christmas. People donated $20 which covered the cost of the product, then I donated the blankets or fuzzy socks and candy. I made gift baskets and my goal was 65 care packages for the residents at Tufte Manor. A friend shared what I was doing on her page and Angie from Subaru saw it and donated the last half of what I had left so that all residents would get a gift! I was blown away by their generosity, Thank you!!!! The smiles I saw that day and the chance to talk with a few of the residents and to hear "thank you" and "Merry Christmas" and "so nice of you all" was the best gift I could have received. I will be doing this again and my goal would be to gift even more in 2023. Thank you very much for your donation! Mandy Marcelin
---
HOPE, Inc. - Sharing our Story & Sharing the Love! - Kelly B
HOPE, Inc. - Sharing our Story and Sharing the Love! HOPE, Inc. was founded just over 15 years ago with the goal of filling the immense gap in our community of an adaptive sports and recreation program. There was little or no adaptive sport and recreation opportunities in the community and HOPE, Inc was going to change that! For over 15 years we have been striving to ensure children and adults living with mobility challenges are not left out, but given every opporunity to be a part of a team, build friendships, and truly discover all they are capable of. Our organization is a 501(c)(3) non-profit and relies on the support of the community and local businesses to continue our important work. We are beyond grateful for the generous support of Grand Forks Subaru and the Share the Love Event. Because of their support we are able to continue making an immense and positive impact on the lives of individuals living with mobility challenges. It takes a team, to build a dream – thank you Grand Forks Subaru for teaming up with HOPE, Inc!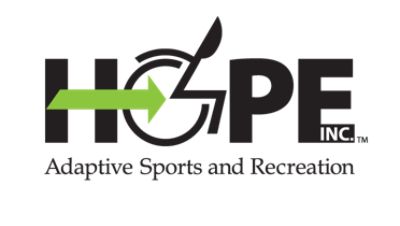 ---
Christmas Hope! - RENEE B
The Subaru Share the Love event is one of our favorites! We can't stress enough how impactful and crucial it is to these local charities. The equipment Hope, Inc provides to kids and families is astounding. They allow those with some disability issues to play sports like their peers! The smiles they provide are truly humbling. We can't thank Hope, Inc enough for being such an intricate part of many lives.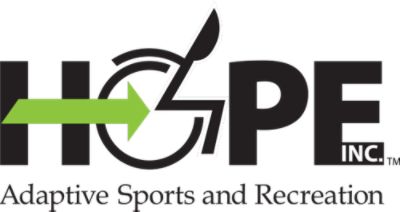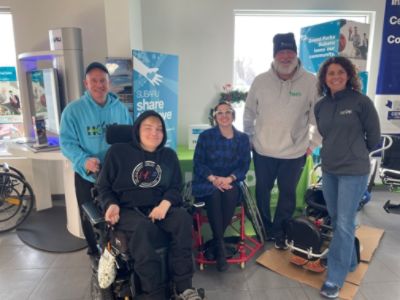 ---
Friday Fun for the Holidays - RENEE B
Here at Grand Forks Subaru, we truly believe that "those who play together, stay together!" We enjoy doing different, fun, team building things. We held our first annual White Elephant gift exchange and boy did we have fun! The participation was outstanding! We also held our annual Ugly Christmas Sweater contest. We are a family that loves working and spending time together. You could say that we love "sharing the love".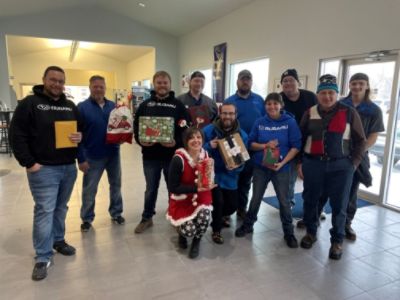 ---
Home for the PAWlidays - RENEE B
Just because #subarulovespets ended in October, doesn't mean we don't care about the dogs and shelters in December! Our Subaru Loves Pets organization, Journey Home Animal Rescue, hosted a silent auction benefit as a last stich effort to give their animals a home before Christmas. We jumped at the chance to donate goodie bags. The support didn't stop there! They had over 150 local businesses donate items this year! Talk about a community that comes together.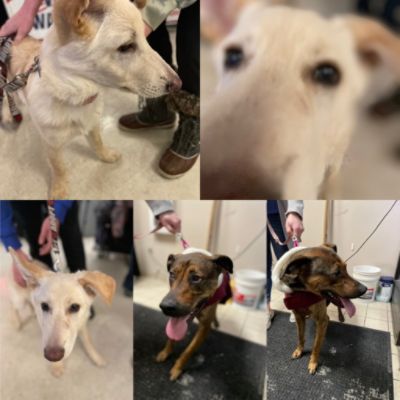 ---